NEWS & PRESS RELEASES

Starhill REIT Declares Final Distribution of RM50 Million; 31% Increase in Distribution Per Unit; Total annual income distribution of RM98 million or 7.38 sen per unit; Resultant distribution yield of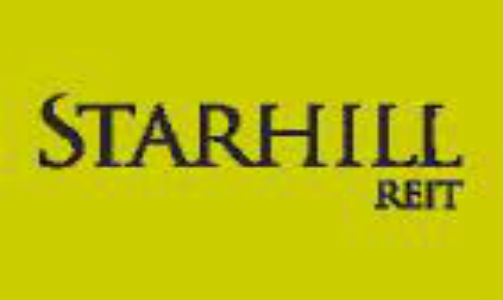 Kuala Lumpur, 1 August 2013 -- Starhill Real Estate Investment Trust ("Starhill REIT") today announced a final income distribution of 3.7930 sen per unit for the 6-month period from 1 January 2013 to 30 June 2013, being the financial year end of the trust, amounting to RM50.2 million.

Combined with the interim dividend of 3.5873 sen per unit paid for the six months ended 31 December 2012, Starhill REIT's total income distribution of the financial year ended 30 June 2013 stands at 7.3803 per unit. Whilst the Trust's total distribution per unit (DPU) for the last financial year amounted to 7.6359 sen per unit, this amount included non-recurring income received from the disposal of convertible preference units held in Starhill Global REIT in Singapore and related interest income of approximately 1.99 sen per unit.

The current year DPU, therefore, represents a 30.7% increase over the adjusted DPU of 5.6459 sen last year, after adjusting for this non-recurring income. The better performance for the 2013 financial year resulted from the first full-year recognition of lease rental income from the lease of hospitality related properties in Malaysia and Japan, as well as contribution from the three Marriott hotels in Australia acquired by the Trust in November 2012.

The DPU of 7.3803 sen represents a yield of 6.83% per annum based on Starhill REIT's 12-month volume weighted average unit price of RM1.0798 for the financial year ended 30 June 2013.

Tan Sri Dato' (Dr) Francis Yeoh Sock Ping, Chief Executive Officer of Pintar Projek Sdn Bhd, which is the manager of Starhill REIT, said, "Starhill REIT performed well for the 2013 financial year, following the successful completion of its repositioning exercise last year which transformed the Trust into a pure-play hospitality REIT. This year saw no loss in momentum with the acquisition of the Sydney Harbour, Brisbane and Melbourne Marriott properties in Australia. These acquisitions vastly expanded the Trust's international portfolio, increasing its asset size to just under RM3.0 billion, and enabling the Trust to deliver another year of sound returns to unitholders".

The book closure and payment dates for the final income distribution are 20 August 2013 and 10 September 2013, respectively.