NEWS & PRESS RELEASES

Starhill REIT Declares Final Distribution of RM48 Million; Total Annual Distribution Increases 32% to RM101 Million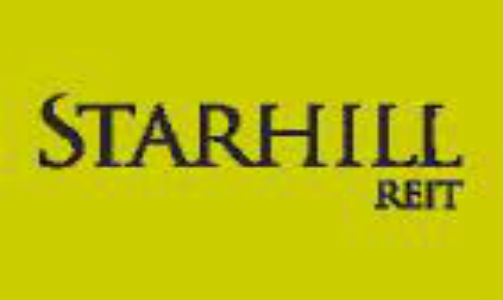 Starhill REIT Declares Final Distribution of RM48 Million
Total Annual Distribution Increases 32% to RM101 Million
18% Increase in Distribution Per Unit
Total annual income distribution of 7.6 sen per unit; Resultant distribution yield of 7.2%

Kuala Lumpur, 12 January 2012

Starhill Real Estate Investment Trust ("Starhill REIT") today announced a final income distribution of 3.6247 sen per unit for the 6-month period from 1 January 2012 to 30 June 2012, being the financial year end of the trust, amounting to RM48.0 million.

Combined with the interim dividend of 4.0112 sen per unit paid for the six months ended 31 December 2011, Starhill REIT's total income distribution of the financial year ended 30 June 2012 stands at 7.6359 per unit, compared to 6.4855 sen per unit last year. This represents a yield of 7.2% per annum based on Starhill REIT's 5-day volume weighted average unit price of RM1.06.

Tan Sri Dato' (Dr) Francis Yeoh Sock Ping, Chief Executive Officer of Pintar Projek Sdn Bhd, which is the manager of Starhill REIT, said, "The completion this financial year of the rebranding exercise to transform the Trust into a pure-play hospitality REIT marks a turning point. Starhill REIT's property portfolio has now been fully rationalised to focus on prime, yield-accretive hotel and hospitality-related assets. This has enabled us to achieve a 32% increase in the total income distribution from the Trust to RM101.1 million, compared to RM76.5 million last year, and a 17.7% increase in the distribution per unit".

Under the rationalisation exercise, Starhill REIT acquired the Pangkor Laut, Tanjong Jara and Cameron Highlands resorts, the Vistana chain of hotels, The Ritz-Carlton, Kuala Lumpur, the remainder of The Residences at The Ritz-Carlton, Kuala Lumpur not already owned by the Trust, as well as the Hilton Niseko in Japan, the Trust's first international acquisition. Subsequently, in June 2012, Starhill REIT also entered into agreements to acquire the Sydney Harbour Marriott Hotel, Brisbane Marriott Hotel and Melbourne Marriott Hotel in Australia for a total purchase consideration of AUD415 million.

The book closure and payment dates for the final income distribution are 3 August 2012 and 28 August 2012, respectively.