NEWS & PRESS RELEASES

Proposed Sale of Starhill Gallery & Lot 10 to Starhill Global REIT in Singapore; Starhill REIT to be Repositioned as Global Hospitality REIT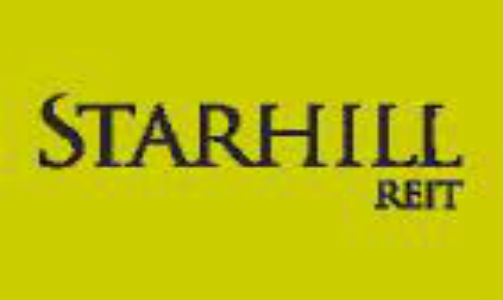 Kuala Lumpur, 16 April 2010

Starhill Real Estate Investment Trust ("Starhill REIT") announced today the entry into sale and purchase agreements for the proposed sale of Starhill Gallery and the Trust's parcels in Lot 10 Shopping Center ("Retail Properties") to Starhill Global REIT in Singapore following its entry into a Heads of Agreement entered into on 18 November 2009. Mayban Trustees Berhad, as Starhill REIT's trustee, entered into the sale and purchase agreements with Ara Bintang Berhad, a special purpose vehicle which will acquire the Retail Properties via an asset-backed securitisation exercise. Ara Bintang Berhad is a subsidiary of the trustee of Starhill Global REIT, a real estate investment trust listed on the Singapore stock exchange.

The sale consideration for the Retail Properties is RM1.03 billion comprising RM629.0 million for Starhill Gallery and RM401.0 million for the Lot 10 property. The sale consideration was determined based on independent valuations done on the properties and will enable Starhill REIT to unlock the value of the properties at market value.

After the proposed disposal of the Retail Properties, Starhill REIT will be repositioned as a global hospitality REIT with two assets in its portfolio, namely the J.W. Marriott Hotel Kuala Lumpur and 60 units of serviced apartments, 4 levels of commercial podium and 2 levels of car parks located within The Residences at The Ritz-Carlton, Kuala Lumpur. Starhill REIT's asset portfolio will be streamlined to enable the Trust to concentrate on future expansion in a single class of hotel and hospitality-related assets, subject to attractive valuations which will provide yield accretive returns to Starhill REIT's unitholders.

Discussing this rationalisation process, Tan Sri Dato' (Dr) Francis Yeoh Sock Ping, CBE, FICE, Chief Executive Officer of Pintar Projek Sdn Bhd, which is the Manager of Starhill REIT, said, "On completion of the rationalisation process, Starhill REIT in Malaysia will be transformed into a streamlined, pure-play vehicle for prime, yield accretive hotel and hospitality-related assets, both in Malaysia and in renowned international destinations. The repositioning will open up new avenues for expansion of Starhill REIT's portfolio and scope of investments in order to further diversify and enhance the Trust's asset base within the high-end, luxury hospitality segment".

The proposed sale is part of a restructuring of the extensive retail and hotel asset portfolio under the control of YTL Corporation Berhad ("YTL Corp") which is a major unitholder of both Starhill REIT in Malaysia and Starhill Global REIT in Singapore. The restructuring exercise will rationalise YTL Corp's retail and hotel asset portfolios by repositioning Starhill REIT as a global hospitality REIT via the injection of new hotel assets into the Trust upon completion of the proposed disposal of the Retail Properties.

The proposed disposal is subject to the approval of regulatory authorities and Starhill REIT's unitholders at a general meeting to be convened, the details of which will be determined and announced at a later date.

About Starhill REIT

Starhill REIT's principal investment strategy is to invest in a diversified portfolio of income-producing real estate, used primarily for retail, office and hospitality purposes, with particular focus on retail and hotel properties. The primary objectives of Starhill REIT are to provide unitholders with stable cash distributions with the potential for sustainable growth, principally from the ownership of properties, and to enhance long-term unit value.

Starhill REIT currently owns 4 prime properties in the heart of Kuala Lumpur's Golden Triangle, namely, 137 parcels and 2 accessory parcels of retail, office, storage and other spaces within Lot 10 Shopping Centre, Starhill Gallery and the adjoining JW Marriott Hotel Kuala Lumpur, as well as 60 units of serviced apartments, 4 levels of commercial podium and 2 levels of car parks located within The Residences at The Ritz-Carlton, Kuala Lumpur. The combined approved valuation of the Trust's property portfolio currently stands at RM1,549.36 million.

The Trust was established on 18 November 2005 and Starhill REIT was listed on the Main Market of Bursa Malaysia Securities Berhad on 16 December 2005.