NEWS & PRESS RELEASES

YTL Corp's RM8 Billion Retail & Hotel Assets Under its Control to be Rationalised into Global REITs
YTL's Starhill Global REIT in Singapore to Acquire Starhill Gallery & Lot 10 in Malaysia, David Jon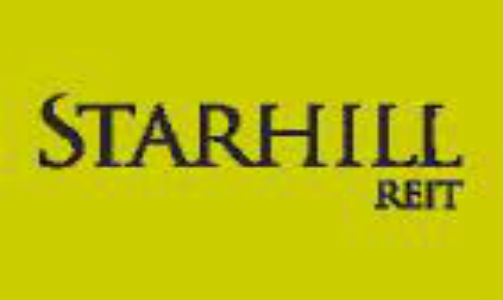 Kuala Lumpur, 18 November 2009 - YTL Corporation Berhad ("YTL Corp") is pleased to announce that it will embark on a restructuring of the RM8 billion real estate investment trust ("REIT") and hotel portfolio under its control. The restructuring exercise will rationalise YTL Corp's retail and hotel asset portfolios by repositioning Starhill Real Estate Investment Trust ("Starhill REIT") as a global hospitality REIT. This involves the disposal of its two retail properties, Starhill Gallery and its parcels in Lot 10 ("Retail Properties") to YTL's Starhill Global Real Estate Investment Trust ("Starhill Global REIT") in Singapore, followed by the injection of new hotel assets to put Starhill REIT on the path towards becoming a fully-fledged international hospitality REIT.
As the first stage of this rationalisation exercise, Starhill REIT today entered into a Heads of Agreement with Starhill Global REIT in Singapore in relation to the proposed sale of the Retail Properties. The Heads of Agreement sets out the agreement in principle that has been reached by Starhill REIT and Starhill Global REIT as an interim record and expression of intent to negotiate in good faith, pending the execution of comprehensive, legally binding agreements for the sale and purchase of the Retail Properties.
The disposal consideration for the Retail Properties is RM1.03 billion and was determined based on independent valuations done on the properties.
After the proposed disposal of the Retail Properties, Starhill REIT will be well-positioned as a global hospitality REIT with two assets in its portfolio, namely the J.W. Marriott Hotel Kuala Lumpur and 60 units of serviced apartments, 4 levels of commercial podium and 2 levels of car parks located within The Residences at The Ritz-Carlton, Kuala Lumpur. This proposed rationalisation will streamline Starhill REIT's asset portfolio and enable the Trust to concentrate on future expansion in a single class of assets, subject to attractive valuations which will provide yield accretive returns to Starhill REIT's unitholders.
Discussing the rationalisation process, Tan Sri Dato' (Dr) Francis Yeoh Sock Ping, CBE, FICE, Managing Director of YTL Corporation Berhad and Chief Executive Officer of Pintar Projek Sdn Bhd, which is the Manager of Starhill REIT, said, "This exercise will restructure the RM8 billion in retail and hotel assets currently under our control into two distinct REIT portfolios – the hospitality REIT in Malaysia and the retail-centric REIT in Singapore, which will benefit both REITs in terms of pursuing growth and development strategies in a single, focused class of assets. On completion of the rationalisation, Starhill REIT in Malaysia will be transformed into a pure-play vehicle for hotel and
hospitality-related assets.
"Meanwhile, in addition the acquisition of Starhill Gallery and the Lot 10 property, Starhill Global REIT has also embarked on the acquisition of the David Jones Building, a 4-level retail shopping complex in Perth, Australia. Together, these transactions will further extend Starhill Global REIT's footprint into Malaysia and Australia, to complement its existing retail assets in Singapore, Japan and China, and will increase Starhill Global REIT's portfolio size to about SGD2.5 billion.
"The repositioning of Starhill REIT offers a host of exciting new avenues for growth and development in the depth of the REIT's portfolio and scope of operations. Hotel assets with the potential to be injected into the REIT include the world-renowned, luxury Pangkor Laut, Tanjong Jara and Cameron Highlands resorts, The Ritz-Cartlon, Kuala Lumpur, and remaining part of The Residences, heritage hotels such as The Majestic Malacca and successful business hotels such as the Vistana chain in Kuala Lumpur, Kuantan and Penang. From the global standpoint, we see tremendous opportunities for Starhill REIT to acquire high-end assets in key international hot-spots, including Bali, Saint Tropez, Phuket and other world-class destinations.
"The proposed sale of Starhill Gallery and the Lot 10 property will be based on current market valuation, enabling Starhill REIT to unlock the value of the Properties. The eventual outcome for Starhill REIT's unitholders will be an investment in the more streamlined global hospitality REIT with a single class of prime, yield accretive hotel assets."
The rationalisation is subject to various regulatory approvals and consents, as well as the approval of Starhill REIT's unitholders at a general meeting to be convened, the details of which will be determined and announced at a later date.
About YTL Corporation Berhad YTL Corporation Berhad is one of the largest companies listed on Bursa Malaysia Securities Berhad, and, together with its five listed vehicles, has a combined market capitalisation of over RM30 billion (USD8.6 billion). YTL Corp was listed in 1985, and has also had a secondary listing on the Tokyo Stock Exchange since 1996. YTL Corp was the first Asian non-Japanese company to be listed on the Tokyo Stock Exchange. YTL Corp is an integrated infrastructure developer with core activities including power generation and transmission, owning and managing water and sewerage facilities, cement manufacturing, construction contracting, property and hotel development, and e-commerce initiatives.
YTL Corp has an established track record as a developer of prime, high quality assets across the spectrum of real estate classes. YTL Corp's subsidiary, Pintar Projek Sdn Bhd, is the manager of Bursa Malaysia-listed Starhill REIT.
In Singapore, YTL Corp owns a 28.9% stake in Starhill Global REIT, which is listed on the Mainboard of the Singapore Exchange Securities Trading Limited (SGX) and owns stakes in Ngee Ann City and Wisma Atria on Singapore's renowned Orchard Road, as well as 8 retail properties in Tokyo, Japan, and Chengdu, China. YTL Corp also owns 50% of the holding company of Starhill Global REIT's manager.
About Starhill REIT
Starhill REIT owns 4 prime properties in the heart of Kuala Lumpur's Golden Triangle, namely, 137 parcels and 2 accessory parcels of retail, office, storage and other spaces within Lot 10 Shopping Centre, Starhill Gallery and the adjoining JW Marriott Hotel Kuala Lumpur, as well as 60 units of serviced apartments, 4 levels of commercial podium and 2 levels of car parks located within The Residences at The Ritz-Carlton, Kuala Lumpur. The combined approved valuation of the Trust's property portfolio currently stands at RM1,549.36 million.
The Trust was established on 18 November 2005 and Starhill REIT was listed on the Main Board of Bursa Malaysia Securities Berhad on 16 December 2005.