NEWS & PRESS RELEASES

Starhill REIT Records Half-Year Revenue of RM55 Million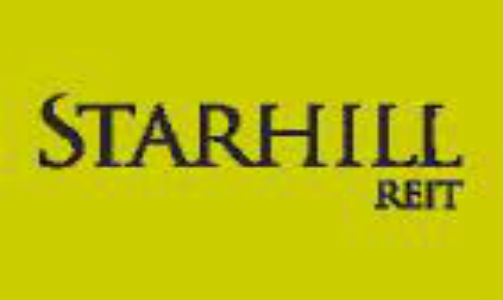 Kuala Lumpur, January 20, 2009

Starhill Real Estate Investment Trust ("Starhill REIT") today announced revenue of RM55.074 million for the six months ended 31 December 2008, increasing marginally compared to RM53.577 million for the previous corresponding six months ended 31 December 2007. Meanwhile, net income for the period grew to RM295.097 million this year, compared to RM40.113 million last year. Included in income after taxation was a revaluation surplus of RM254.36 million required to be made under fair value accounting standards. This arose from the revaluation of the REIT's properties during the year to date, namely, Lot 10, Starhill Gallery and the JW Marriott Hotel Kuala Lumpur.

The growth in Starhill REIT's revenue and income was also contributed by increases in service charge rates, higher rentals received from the renewal of existing tenancies and the commencement of new tenancies at Starhill Gallery and Lot 10.

An interim distribution of 3.4554 sen per unit, representing approximately 100% of Starhill REIT's distributable income for the six-month period ended 31 December 2008, was also declared by the Board of Directors of Pintar Projek Sdn Bhd, the manager of the Trust.

Based on Starhill REIT's 5-day volume weighted average unit price of RM0.76, the proposed distribution represents an annualised yield of 9.09%.

Commenting on the half-year results, Tan Sri Dato' (Dr) Francis Yeoh Sock Ping, Chief Executive Officer of Pintar Projek Sdn Bhd, said, "Starhill REIT achieved another strong set of results for the first half of the 2009 financial year, with our properties continuing to demonstrate the ability to attract and retain high quality tenants, generating solid and reliable rental income levels for the Trust".

About Starhill REIT

The Trust was established on 18 November 2005 and Starhill REIT was listed on the Main Board of Bursa Malaysia Securities Berhad on 16 December 2005, with a property portfolio consisting of three prime properties situated in the heart of Kuala Lumpur's Golden Triangle, namely Starhill Gallery and the adjoining JW Marriott Hotel Kuala Lumpur, and 137 parcels and 2 accessory parcels of retail, office, storage and other spaces within Lot 10 Shopping Centre. In May 2007, Starhill REIT completed the acquisition of part of The Residences at The Ritz-Carlton, Kuala Lumpur, comprising 60 serviced apartments, 4 levels of commercial podium, 1 level of facilities deck and 2 levels of basement car parks.