NEWS & PRESS RELEASES

Starhill Real Estate Investment Trust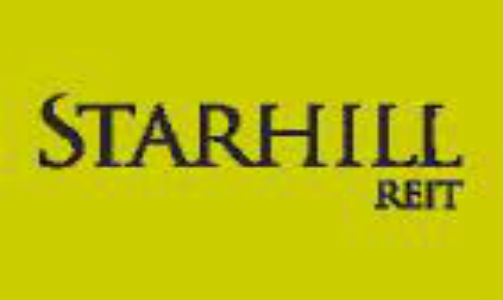 Starhill REIT Achieves 10.6% Increase in Quarterly Revenue & 13.2% Jump in Net Income
Annualised yield rises to 7% for IPO retail investors Capital appreciation of 13.5%
Kuala Lumpur -- Starhill Real Estate Investment Trust ("Starhill REIT") today announced revenue of RM98.84 million for the financial year ended 30 June 2007, an increase of 94.8% or RM48.10 million over RM50.74 million for the last financial period ended 30 June 2006. Income after taxation more than doubled to RM72.69 million this year, compared to RM35.91 million last year. However, the financial period ended 30 June 2006 covered only the operational period from the establishment of the Trust on 18 November 2005 to the financial year end on 30 June 2006.

Meanwhile, the Trust recorded a 10.6% increase in revenue to RM26.02 million and a 13.2% increase in income before taxation to RM19.30 million for the financial quarter ended 30 June 2007, compared to the previous corresponding quarter ended 30 June 2006.

Starhill REIT now owns 4 prime properties in the heart of Kuala Lumpur's Golden Triangle, namely, 137 parcels and 2 accessory parcels of retail, office, storage and other spaces within Lot 10 Shopping Centre ("Lot 10"), Starhill Gallery and the JW Marriott Hotel Kuala Lumpur, as well as 60 units of serviced apartments, 4 levels of commercial podium and 2 levels of car parks located within The Residences at The Ritz-Carlton, Kuala Lumpur ("The Residences Properties"), which was acquired in May 2007. The combined approved valuation of the Trust's property portfolio stands at RM1,295 million.

The improved performance was due mainly to rental received from The Residences Properties, coupled with higher rental rates received from the renewal of existing tenancies and the commencement of new tenancies at Starhill Gallery and Lot 10.

Tan Sri Dato' (Dr) Francis Yeoh Sock Ping, Chief Executive Officer of Pintar Projek Sdn Bhd, the Manager of Starhill REIT, said, "The Trust continued to perform strongly, reflecting the high quality of the underlying real estate fundamentals of the portfolio and the management of Starhill REIT's assets. The Trust's robust performance continues to be driven by our strategy of attracting high quality tenants to Starhill REIT's properties by developing our properties as desired destinations, rather than mere venues. A dedication to building enduring relationships with the Trust's tenants and retailers has also been critical in fostering a vibrant environment in each of the Properties, to enable tenants to build successful, thriving businesses.

"Starhill REIT will also seek opportunities to explore capital growth opportunities in view of the favourable market outlook for the commercial and leisure property sub-sectors both in Malaysia and internationally. The Starhill Towers & Gallery development in Dubai, for example, will be the first development outside Malaysia to carry the unique, world-renowned Starhill brand, which has redefined the specialised luxury retail niche market and unequivocally affirmed Kuala Lumpur's place on the luxury retail map. Global real estate investors have also expressed much interest in housing a Starhill Gallery in other key capital cities around the world such as London, Shanghai and Moscow, and these are being evaluated.

Distribution to Unitholders

A final distribution of 2.1529 sen per unit was declared by the Board of Directors of Pintar Projek Sdn Bhd. The Book Closure and Payment Dates of the final distribution are 6 August 2007 and 24 August 2007, respectively.

The Trust has already distributed an aggregate of 4.549 sen per unit in respect of the 8-month financial period from 1 July 2006 to 28 February 2007, resulting in a total distribution per unit (DPU) of 6.7019 sen for the 2007 financial year.

Based on the retail price of RM0.96 per unit at Starhill REIT's initial public offering (IPO), the DPU of 6.7019 sen represents a yield of 6.98%, whilst retail investors have enjoyed capital appreciation of 13.5% when compared to Starhill REIT's closing price of RM1.09 on 11 July 2007. For institutional investors, the DPU represents a yield of 6.64% based on the institutional offer price of RM1.01 per unit, coupled with capital appreciation of 7.9% since the IPO.

| | | |
| --- | --- | --- |
| | Dividend yield | Capital appreciation |
| Retail IPO investors | 6.98% | 13.5% |
| Institutional IPO investors | 6.64% | 7.9% |