NEWS & PRESS RELEASES

Starhill REIT records half-year revenue of RM48 million and distributable income of RM35 million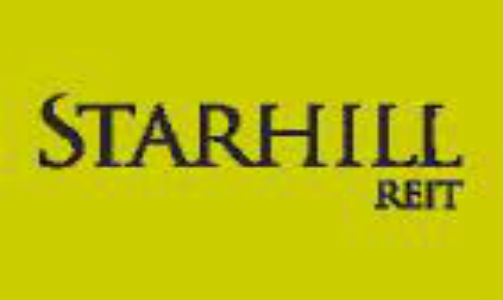 A distribution of 3.365 sen per unit, representing approximately 100% of Starhill REIT's income after taxation for the six-month period ended 31 December 2006, was also recommended by the Board of Directors of Pintar Projek Sdn Bhd, the manager of the Trust. The distribution is subject to the approval of Mayban Trustees Berhad, the trustee for Starhill REIT.

Based on Starhill REIT's 5-day volume weighted average price of RM0.83, the proposed distribution represents an annualised yield of 8.11%.

Commenting on the half-year results, Tan Sri Dato' (Dr) Francis Yeoh Sock Ping, Chief Executive Officer of Pintar Projek Sdn Bhd, said, "The Trust's properties continued to perform robustly for the first 6 months of the 2007 financial year, demonstrating the solid fundamentals and quality of these assets. The addition of The Residences at The Ritz-Carlton, Kuala Lumpur, is the Trust's next avenue of value creation for our unitholders and which, coupled with ongoing prudent financial management and asset development, is expected to ensure that Starhill REIT continues to deliver strong returns to our unitholders."

As at 31 December 2006, Starhill Gallery and Lot 10 had occupancy rates of 96.4% and 99.1%, respectively, exceeding estimated average occupancy rates of shopping centres in Kuala Lumpur of 85.1% for the 2nd quarter of 2006 and 84.7% for the 3rd quarter.

On 12 December 2006, Starhill REIT announced a proposal to acquire part of The Residences at The Ritz-Carlton, Kuala Lumpur, for a purchase consideration of RM125 million to be satisfied by the issuance of 138,888,889 new units at an issue price of RM0.90 per unit. The proposal is pending the receipt of approvals from the Securities Commission and unitholders. Comprising luxury serviced apartments in a 38-storey tower block, this proposed acquisition presents a timely growth opportunity for Starhill REIT to increase its exposure to key urban areas in Kuala Lumpur, and is expected to further diversify and enhance Starhill REIT's asset base within the high-end, luxury property segment

About Starhill REIT

The Trust was established on 18 November 2005 and Starhill REIT was listed on the Main Board of Bursa Malaysia Securities Berhad on 16 December 2005, with a property portfolio consisting of three prime properties situated in the heart of Kuala Lumpur's Golden Triangle, namely Starhill Gallery and the adjoining JW Marriott Hotel Kuala Lumpur, and 137 parcels and 2 accessory parcels of retail, office, storage and other spaces within Lot 10 Shopping Centre. As at 15 January 2007, Starhill REIT had a market capitalisation of approximately RM863 million.