NEWS & PRESS RELEASES

Starhill REIT records revenue of RM51 million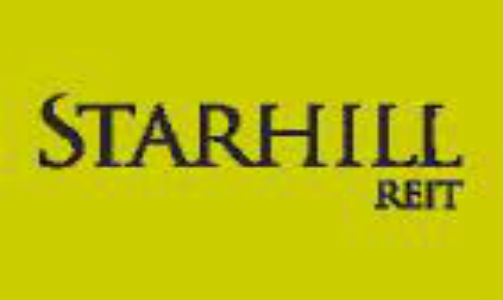 Net Income of RM36 Million Exceeds Profit Forecast by 11%
Distribution of 3.45 sen per unit recommended
Starhill Real Estate Investment Trust (Starhill REIT) today announced revenue of RM50.74 million for the financial period ended 30 June 2006. Meanwhile, income after taxation stood at RM35.91 million for the same period, exceeding the Trust's IPO profit forecast by 11.15%.

A distribution of 3.4524 sen per unit, representing approximately 100% of Starhill REIT"s income after taxation for the financial period ended 30 June 2006, was also recommended by the Board of Directors of Pintar Projek Sdn Bhd, the manager of the Trust. The distribution is subject to the approval of Mayban Trustees Berhad, the trustee for Starhill REIT.

Starhill REIT was listed on the Main Board of Bursa Malaysia Securities Berhad on 16 December 2005 and has a financial year-end of 30 June. The Trust currently comprises three prime properties situated in the heart of Kuala Lumpur's Golden Triangle, namely, Starhill Gallery, Lot 10 Shopping Complex and the JW Marriott Hotel Kuala Lumpur.

During the financial period ended 30 June 2006, Starhill REIT recorded income after taxation of RM35.91 million as compared to income after taxation of RM32.30 million forecasted in the Trust's IPO prospectus dated 22 November 2005, representing an increase of 11.15%.

Included in the income after taxation for the financial period ended 30 June 2006 was income recorded for the 16-day period from 16 December 2005, being the commencement date of business of the Trust, to 31 December 2005, compared to the profit forecast period of 1 January 2006 to 30 June 2006. Excluding the aforementioned 16-day period, however, Starhill REIT's income after taxation still exceeded the forecast result by 1.93%, this increase being mainly attributable to the interest income generated from the placement of funds with licensed financial institutions.

Tan Sri Dato' (Dr) Francis Yeoh Sock Ping, Chief Executive Officer of Pintar Projek Sdn Bhd, remarked, "Just seven months into its operations, Starhill REIT is off to an excellent start, having exceeded the profit projections for the Trust and enabling us to recommend a solid distribution payout to unit-holders. We remain firmly committed to ensuring that our unit-holders are well-rewarded by this investment and, to this end, Starhill REIT continues to explore acquisition opportunities of suitable properties, the key requirement being that they are yield-enhancing and will complement the Trust's existing portfolio".