NEWS & PRESS RELEASES

Starhill REIT plans to buy Ritz-Carlton complex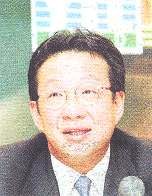 Merger pricing is getting more sensible, says Yeoh
STARHILL Real Estate Investment Trust (REIT), controlled by YTL Corp Bhd, said it is buying the Ritz-Carlton complex in Kuala Lumpur that will include the hotel and apartments, a transaction that would double its market value.
The trust expects its market value to increase to RM2 billion with the acquisition, Bloomberg reported, citing YTL's managing director Tan Sri Francis Yeoh.
Starhill expects the acquisition in the next quarter, he said.
Starhill REIT is buying the Ritz-Carlton asset from YTL, which has a pipeline ofRM10 billion worth of property. The trust has the right to acquire before any other buyer, Yeoh told reporters at the Real Estate Investment World conference in Singapore yesterday.
Meanwhile, in a separate interview with CNBC's Worldwide Exchange, Yeoh said he is looking to beef up the group's water and utility assets in the UK, Australia, Indonesia and Malaysia.
"The pricing (for mergers and acquisitions) now is getting more sensible. There was just too much money floating around, just a couple of years ago.
"But now with interest rates at this level, I think people are becoming much more prudent. I like the scenario. It's pretty much a typical YTL scenario for acquisition," he said.
Higher interest rates are pushing away acquisitions from firms with high debts.
But for YTL, which has a net cash of RM6 billion, it will be a good time to come in, he said.
Regulations in the water industry will not bog down YTL because all the governments around the world have recognised that the regulated way is the best way, he added.
That includes transparent discussions and price fixing in an open manner.
"There are many acquisition opportunities and YTL is just looking at the right prices," Yeoh said.
© Copyright 2006 The New Straits Times Press (M) Berhad. All rights reserved.