NEWS & PRESS RELEASES

Starhill REIT expected to garner strong interest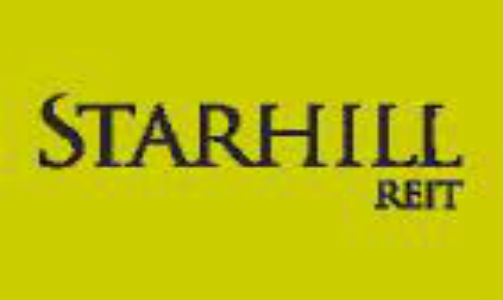 Business Times Malaysia
By ADELINE PAUL RAJ
ANALYSTS expect property giant YTL Corp Bhd's Starhill Real Estate Investment Trust (REIT) to garner strong interest on its debut today on Bursa Malaysia Bhd's main board.
Research houses, which have recently sent out reports on the impending listing to clients, have estimated the unit's fair value at between RM1.04 and RM1.51 a unit.
At least one house has already put out a "buy" call, while others are reserving their recommendations on the unit until after it has started trading.
"If there is strong support for it, I would expect it to go beyond RM1.05 (a unit) on the first day," said one analyst.
Institutional and individual investors bought the units at RM1.01 and 96 sen apiece respectively.
At RM1.01 each, the shares have an indicative yield of 6.24 per cent for the 2006 fiscal year, and 6.56 per cent for 2007.
While there were some concerns that local investors may prefer Singapore-based REITs for their stronger yields, analysts expect the Starhill property trust to be able to hold its own because of its strong brand name and its chief's (Tan Sri Francis Yeoh Sock Ping) proven track record.
"He delivers," remarked an analyst from a local broking firm.
This, he said, was apparent from the strong foreign interest shown when the property trust was marketed in Singapore, Hong Kong, the Netherlands and the UK.
Units that were set aside for institutions were oversubscribed by 8.8 times and about 65 per cent of them were snapped up by foreign investors.
The Starhill property trust comprises three of Kuala Lumpur's top retail and property icons, namely the Starhill and Lot 10 shopping complexes and JW Marriott Hotel, valued at RM1.15 billion collectively.
Its growth potential could be enormous, says a local research house, citing faith in the management's ability to make the two complexes a viable place to conduct business and retain the best tenant mix.
Starhill REIT is the largest property trust to be listed in Malaysia so far, and only the second REIT to be listed following Axis REIT, which raised RM123 million in its initial public offering in August.
One research firm expects the Starhill REIT to command a slight premium to Axis REIT on a yield basis, as the former's property portfolio is superior in terms of quality and location.
The Axis REIT has so far gained 34.4 per cent to RM1.68 since its listing.
© Copyright 2005 The New Straits Times Press (M) Berhad. All rights reserved.