NEWS & PRESS RELEASES

Strong upside potential for Starhill REIT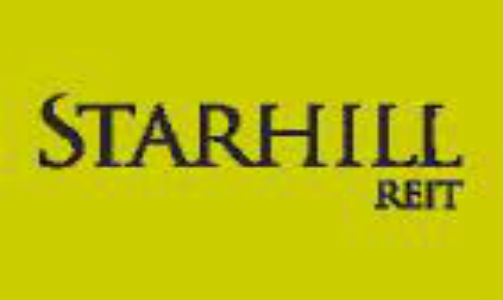 Business Times Online

By ANNA MARIA SAMSUDIN
THE units of Starhill Real Estate Investment Trust (Starhill REIT), Malaysia's biggest property trust, have the potential to rise as much as 47 per cent upon their listing, based on fair values estimated by property analysts.
Units of the REIT are due to trade on December 16. Retail investors have been offered units at 98 sen each while institutional investors would pay a 5 per cent premium, or an indicative RM1.03 apiece.
Analysts have tagged fair values of between RM1.04 and RM1.51 per unit based on dividend yield estimates of 5 to 6 per cent in 2006, 2007 and 2008 and rental revenue growth potentials.
"The management is actively rebranding Starhill shopping complex in order to attract exclusive tenants that could pay higher rents," Mayban Securities said in a report.
REITs - companies or funds that own real estate assets and pay almost all their income as dividends - are gaining popularity in Malaysia, helped by tax breaks and attractive dividend yield.
Maybank highlighted that Starhill REIT should be on investors' radar mainly because of the strategically-located high-profile properties - Starhill Gallery, Lot 10 shopping centre and JW Marriot Hotel.
In addition to more than 90 per cent occupancy for its retail outlets and 75 per cent average occupancy for its hotel, these properties require only minor capital expenditure in the future as major renovation works have been completed.
It also expects to see an increase in rental income once the tenancy of Autodome Sdn Bhd - a subsidiary of YTL Corp Bhd and the largest tenant of its retail properties - expires sometime in 2006. This allows Starhill REIT to take over rental collection from Autodome's existing sub-tenants.
Other plus points are the quality tenants for the properties and the growing tourist arrivals for Malaysia. These could translate into higher hotel occupancy rates and more shoppers for its stores.
But a foreign stockbroking house said the rising interest rate and the softening in the property market outlook may imply risks to rental rate increases.
In addition, the 28 per cent withholding tax for foreign investors would make the trust less attractive against regional rivals, it said.
Starhill REIT is offering 509.6 million new units under its initial public offering (IPO), which account for 49 per cent of its total units.
About 29.99 million units will be offered to retail investors at 98 sen apiece while the balance of 479.6 million will be offered to institutional investors via a bookbuilding exercise.
It expects to raise RM523.4 million from the IPO, of which RM439.6 million is to partly-finance the RM1.15 billion acquisitions of the three properties from YTL Land.
© Copyright 2005 The New Straits Times Press (M) Berhad. All rights reserved.