NEWS & PRESS RELEASES

Starhill REIT: Institutions seek more units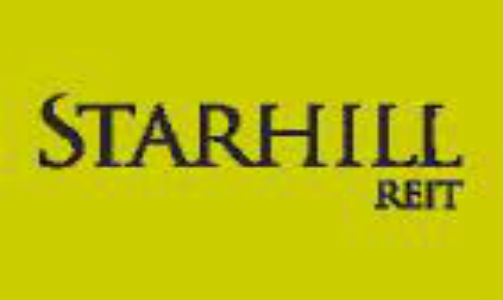 Business Times Malaysia

By ANNA MARIA SAMSUDIN
INSTITUTIONAL investors have asked for more units than what was on offer under the initial public offering of YTL Corp Bhd's Starhill real estate investment trust (REIT), fund managers said.
The property trust is offering 94 per cent of its units to institutional investors in Malaysia and abroad, under a book-building process where investors bid for the units.
At the high-end range of about RM1.03 per unit, the institutional units are twice oversubscribed while the rate rises to about four times for bids below RM1 a unit, fund managers said.
Property giant YTL Corp Bhd plans to raise about RM523.39 million from Starhill REIT IPO, which would be Malaysia's largest property trust to be listed on Bursa Malaysia Bhd so far.
The property trust comprises three of the city's top retail and property icons, namely Starhill and Lot 10 shopping complexes and JW Marriott Hotel, valued at RM1.15 billion collectively.
"As one of the bigger ones, we don't want to be in a position of not bidding," said a local fund manager who declined to be named. He has put in a bid for some units at 96 sen.
ECM Libra Bhd chief operating officer David Chua said demand from institutional investors during the IPO roadshow has been overwhelming. YTL Corp Bhd officials are now in the UK after visits to Singapore, Hong Kong and the Netherlands.
The REIT will be priced in London on Thursday evening London and will be known in Malaysia on Friday. Units offered to retail investors have been priced at 98 sen apiece.
Units of the REIT are expected to start trading on the stock market on December 16 2005.
ECM Libra, DBS Bank Ltd and the Hong Kong and Shanghai Banking Ltd are the joint book-runners for this offering, with AmMerchant Bhd Group as the senior co-lead manager.
The Starhill REIT plans to use 80 per cent of its IPO proceeds to buy more assets in the country, Europe and even the US.
The trust would be the second to be listed in the country after Axis REIT Managers Bhd, which raised about RM123 million in its IPO in August.
Analysts expect REITs — companies or funds that own real estate assets that pay almost all their income as dividends — to flourish in Malaysia, helped by tax breaks and their attractive dividend yields.