NEWS & PRESS RELEASES

Malaysia's Starhill Reit eyes RM523m IPO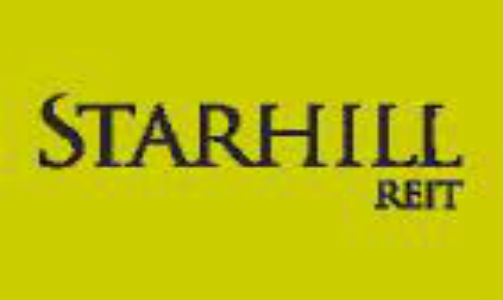 (KUALA LUMPUR) Malaysia's Starhill Real Estate Investment Trust (Reit), a property trust controlled by diversified firm YTL Corp Bhd, plans to raise RM523.4 million (S$236 million), in a public share sale.

In July, Starhill had hoped to raise a larger amount, proposing to offer the stake for about RM700 million.

In a prospectus issued on Tuesday, Starhill said it would sell 30 million units to retail investors at 98 sen each and 479.6 million units to institutional investors at an indicative price of RM1.03 each in an initial public offering. Starhill Reit is expected to list on Bursa Malaysia on Dec 16.

The sale amounts to 49 per cent of the business in a flotation that values Starhill at RM1.068 billion. YTL Corp will own the remaining 51 per cent of Starhill Reit, which is set to become Malaysia's second listed Reit after Axis Reit.

Malaysia first launched property trusts in the mid-1990s, producing Amfirst and Amanah Harta, but a complicated tax rebate scheme turned off investors. The scheme has been since axed although the companies survive.

New regulations introduced in 2005, including a more transparent tax structure, allowed the launch of Reit-style property trusts. Based on two Kuala Lumpur shopping malls and the JW Marriott Hotel, which together are worth RM1.2 billion, Starhill said it expected to deliver an annualised distribution yield of 6.12-6.43 per cent per unit for 2006. This compares with an 8 per cent yield offered by Axis Reit.

Malaysia's ECM Libra Securities, Singapore's DBS Bank and HSBC are joint bookrunners for the offering.

YTL has said it will use part of the proceeds to repay RM300 million in debt and as working capital.

Analysts said they expected Starhill Reit to make a firm market debut. 'It should open well. Any Reit that can give a yield of at least 4 per cent should be okay,' said an analyst with a foreign brokerage.

Axis Reit jumped 22 per cent at its market debut in August, but has traded within a narrow range since.

YTL Corp MD Francis Yeoh said the company would be looking for properties in Malaysia as well as other countries in the region that could be included in Starhill Reit.

'We won't run short of appropriate properties to fit into Starhill Reit,' he said at the launch of the issue prospectus.

YTL joins a growing trend towards making Reit investments.

Reits, which pay most of their rental income to unit-holders, are catching on across Asia - especially among pension and insurance funds - because they are less volatile than stocks, promise higher yields than bonds, and often offer capital gains.

Malaysia is keen to follow Japan and Singapore in establishing a Reit market. - Reuters

Copyright © 2005 Singapore Press Holdings Ltd. All rights reserved.